The B&B or Bed and Breakfast industry generate a total of $3.4 billion every year. It is one of the most preferred experiences by visitors all over the world. The key is making the stay comfortable and a perfect blend of private residency and hotel-like experience. Building a great B&B yourself is not that difficult. In fact, here are some tips to get you started.
1.    Location
The primary aspect of a successful B&B is a cleverly chosen location to set it up. Whether you are an entrepreneur or just an enthusiast, a good location is important because it helps you in maintaining the ambiance you are seeking to achieve. For aspiring entrepreneurs, you can effectively avoid competition if the area is not surrounded by more B&Bs. A good morning view is also essential, such as a sunrise or mountains, basically, natural environments are the most suitable locations!
2.    A Working Kitchen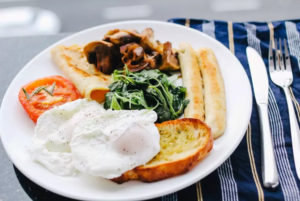 One of the essential components of B&B is a well-prepared breakfast. For this, one needs to have a perfectly functioning kitchen or else the chances of a good experience are reduced. If you are planning to order the meal, then essentially a good service is all you need! Some of the preferable food choices include Omelette/scrambled eggs, pancakes, coffee/juice/tea, etc.
3.    Meal Presentation
Not just what you eat, but how you prepare it is also important. A well decorated or presentable food goes a long way. You can effectively add vibrancy to your meal experience. Some examples include attractive plates/trays, using garnishing essentials such as sprinkles, sauces, cherries, strawberries, etc., arranging the food items in a neat manner, and finally using a good bed table to place and consume the food. A well-decorated table is the essence of a great B&B experience.
4.    Enrich The Bedding
The bed needs to be comfortable and clean so that you can relish your B&B experience to its fullest. A well-arranged bedding and side lamps make the room more attractive. If you are planning this at home, then you are sure to make your significant other happy by just good lighting and making the bed. Certain gestures like chocolates on the pillow, cozy blankets or smooth silky sheets act as the cherry on the top!
5.    Furnishing/Themes
Lastly, the room looks more inviting if it is themed as per the location and mood. Where you are staying should be connected to the ambiance of the room. The same goes for food choices. A dull room with plain walls can easily be off-putting. Some thought needs to be given to the decor to make the room more welcoming. A fireplace, attractive wall-hangings, and patterned walls are some of the examples for a B&B room.
6. Entertainment – All Girl Massage

It might be the most important thing to have in your rooms – entertainment in TV sets. Nothing worse than turning the unit and seeing nothing but news channels. What if we told you that you could give your customers something very interesting instead – All Girl Massage. A series that features beautiful girls engaging in lesbian massage room situations. That's right – they come for body relaxation and they get something more, much more. Now we think this is something that your customer are going to love!
If you wish to turn Bed and Breakfast into a successful business, check out some steps for the same and become a budding entrepreneur in this fast-growing industry!