There are 1001 reasons for why you should visit Colorado. One of them is the Napa Valley beer where you can drink locally brewed beer to your fill. Then there are the mountains as well as the skiing. Families go to the Colorado Springs for vacation, and to see that alluring cowboy tradition that has been very well preserved. There are so many things for you to see and do in Colorado. However, before you even leave, you will need to make arrangements in advance for your accommodation. One of the most common types of accommodation would be the bed & breakfast. Do not break the bank. Find the most affordable one and save money as you enjoy yourself in Colorado.
Lennox House Bed and Breakfast
For just $119 only when we last checked, you can have a wonderful experience in the Lennox House located on North Nevada Avenue in Colorado Springs. They say that this establishment has been renovated from a house that was built many years ago by Scottish immigrants. Therefore, it has a touch of history as well as the classical Scottish to it. The breakfast is wonderful here, at least from the reviews that have been posted by other people who have been there, and some people say that if you are a vegan, you can request for a vegan breakfast and get it.
Ski Way Lodge for just $99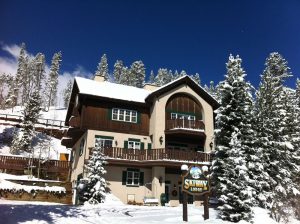 If this is not super cheap for you, then I do not know what is. This boutique hotel that offers bed and breakfast at ridiculously low prices is located in Breckenridge a historical town that is associated with gold mining in Colorado. The suites are beautiful and the lodging is very comfortable. Some of the activities that you can do in the vicinity of this hotel include snowboarding, biking, skiing, hiking and many more.
Eldora Lodge
This place is not only very comfortable for you, but it also has a rustic setting for you. It is made for a person who wants to laze about and relax. It is a good place for families and for events like weddings, receptions, retreats and many more. This is a perfect honeymoon destination. People who go there say it is a marvelous destination for all people. At the price of $114 per night by the end of 2016, this is a more affordable option as compared to many of the other bed & breakfast places in Colorado.
Antlers on the Creek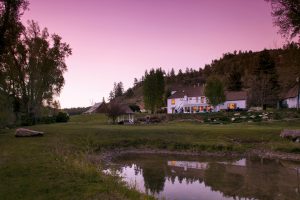 This is a perfect hideaway tucked somewhere in the mountains of Colorado and as you can see from the price, in this establishment, you will find luxury accommodation with thick comfortable towels, good robes, and bed sheets that are 100% cotton. For just $174 per night, you will get more than enough value for your money.
Frisco Inn on Galena
For $119 only, you will enjoy a great stay here where you will be close to everything that makes a vacation in Colorado very memorable.From the beautiful accommodations, gourmet breakfasts, afternoon wines and cheeses, there is everything that you might need here. Most of the people who have spent a night say that the staffs have no problem even if you have special breakfast needs.
There are many places with cheap bed &breakfast facilities in Colorado to cater to all types of budgets. There are also high class resorts that offer everything but for higher prices. If you hunt for great deals, you can even find some facilities that charge less than $90 for bed & breakfast.