After your wedding, you want a romantic getaway that you can remember forever. It does not have to be Paris or Venice. Colorado is a good enough destination and for that, you will find that many resorts and bed & breakfast facilities have suites for honeymoons. Get ready to enjoy some of the best natural sceneries in America. While you are on your honeymoon, you want to do many things together, things that will bring you closer to your partner. Become a deal hunter and look for the best deals in Colorado. There are so many offers online and it is best you find out what can suit your situation best.
The Gant
The Gant is a perfect destination for people on honeymoon. From heated swimming pools in the outdoor to tennis courts, barbecue grills and laundry facilities, this is where you want to be with your loved one. It is located near the Aspen Mountain in Colorado and some of the activities that you can engage in include fly-fishing, biking, whitewater rafting, horse rides as well as jeep tours. This is a honeymoon destination that will leave you with lasting memories. You can choose to stay in the one bedroom condominium since you will not be bringing family to your honeymoon.
Highland Haven Creekside Inn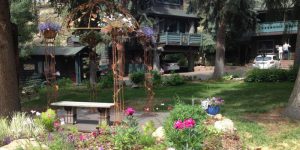 There is everything you may need here to make your honeymoon standout and remain in your memory forever. If you are looking for a place that you will never forget and where you will get more than enough value for your money. For a rate of between $170 and $565 per night, you will forget home for a few days, considering that this is more of a luxury establishment. There are things like Persian rugs, art items, fireplaces, tubs, Jacuzzis, mini-kitchens, mini fridges and TVs. There are cabins, cottages and suites so that clients can choose what they think will suit them best. Complimentary welcome gifts and breakfast are offered.
St. Mary's Inn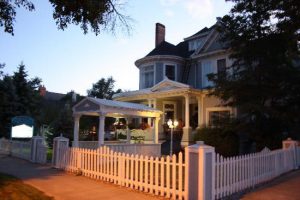 The full name for this award winning establishment is St. Mary's Inn, Bed & Breakfast and it is a 9-guestroom facility that is managed efficiently and gives the guests a feeling of home away from home. The building that houses the facilities is a Queen Ann Mansion that was built more than a century ago, to be precise in 1895. While it was renovated in 2006, the old touch has remained. But a good building without the best service is nothing and that is why St. Mary's Inn outdoes its competitors when it comes to serving guests. From TVs, fine thread robes, mini fridges and kitchens, tubs, hair dryers, reading lamps and a luxurious king and queen-size beds, the feeling that you get here is more than that of a home away from home. This facility has consistently won the Trip Advisor Certificate for Excellency since 2008 to date. For just $165 to $355 per night, you will enjoy yourself thoroughly.
Rochester Hotel and Leland House Bed & Breakfast
There are many things to write home about Rochester Hotel and Leland Bed & Breakfast. For example, there is a complimentary breakfast – full gourmet type that is served by waitresses. In the afternoon, you will get fresh made tea and cookies. The 27 rooms are located in two old buildings which have been kept in prime form and every room has a kitchen and a fireplace. Parking is provided free of charge. The rate per night is $139 and $449.
There are many more places in Colorado where you can go for your honeymoon, in addition to these four. Some are cheap and some expensive, but the cost does not matter as much as it equals the service given.