Many of us wish to enjoy great food but sometimes our pockets have to bear a lot of burden in the process. So if you are looking for some really affordable eating spots in Colorado Springs then you should definitely read the information shared here which will highlight the most affordable restaurants that you can find in Colorado Springs that offer delicious cuisines.
Here is the list of 10 most affordable restaurants in Colorado Springs
1. Over Easy
It is a great restaurant that offers delicious food at affordable prices. It is a really busy place but the service is really quick so you won't have to wait that long to get a table. They offer a wide variety of recipes and the price charged is very nominal as compared to other places.
2. Shuga's
It is a really affordable restaurant with amazing food and creative cocktails. This place gives a retro kind of feel and the food quality is great with nice service. You can come here with family and friends and have a great time.
3. King's Chef Diner
It is a very famous restaurant in Colorado Springs. It is a really long running eatery with a very eye-catching castle decor. It is a famous spot for having breakfasts and specially made burgers. Staff service is very nice with excellent atmosphere.
4. Mountain Shadows Restaurant
It is a very nice place that offers amazing food options at really affordable price range. It has a special house like environment that gives homely feeling inside this place. The food quality is really good and the service is also very decent.
5. The Airplane Restaurant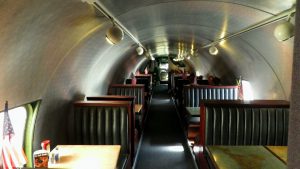 It is a very alluring place because of the amazing ambiance. The food quality is very good with affordable pricing. The staff is very cordial and the service is really fast. It is a great place to come with entire family.
6. Crave Real Burgers
It is a charming restaurant where you can have tasty food at affordable prices. It offers gourmet burgers with a lot of choices for toppings. You can try many creative combinations at this place. There are many different varieties of sandwiches and shakes as well.
7. Front Range Barbeque
Here you can find some really happening food choices at affordable prices. It has a bar also with great music. It is a very nice place to enjoy with friends and have a lot of fun. The food quality, ambiance, the service and atmosphere are delightful.
8. Mason Jar
This place will give affordable food options that are prepared in American cooking style. It is a very comfortable place like a lodge style. There is also a fireplace and bar for the visitors. It is a lovely place to be in.
9. Omelette parlor
Here you can have some really delicious omelet recipes at really affordable rates. The ambiance of this place is very nice and it has patio seating arrangement for the visitors. Food is absolutely fresh with great service standards.
10.  Edelweiss German Restaurant
Here you can have some classic dishes at affordable pricing and it has a really nice collection of beers. Here you will get to listen to some great folk music also. The specialty of this place is the exquisite German food that it offers to the customers.
The list includes some of the most affordable restaurants that one can find in Colorado Springs. The price range is not an issue at these places and they offer some really delicious recipes with great quality service and fresh ingredients.